Jakub Steinbach
Speciality
At the National Library of Technology, I am part of the Department for Information Support. You can meet me at the registration and main service desks, where I help with processing new registrations. Apart from that, I answer various questions ranging from administrative to academic (citing, searching resources, and academic writing).
I hold a degree in Sensors and Cybernetics in Chemistry from the University of Chemistry and Technology, Prague. Thanks to my educational background and work experience, my favorite topic is data processing and evaluation.
I can help you to work more efficiently with Microsoft Excel and Word and can assist you in finding other tools to use if a dataset you work with is too large or if you need to use advanced operations to process and evaluate your data.
I am responsible for following subject guides :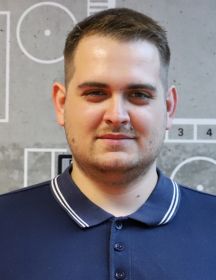 Contact
See also