Economics and Management
The library's collection, although not exhaustive, provide specialized information resources in economic, business, and marketing relevant for engineering and applied sciences for students, professors, and technical specialists.
New books in Economics and Management
The Periodicals Reading Room is on the 3rd floor to the right of the elevators in sector 3D. There you can find the most recent issues of print journals.
News
Print books
Publications about economics, business, and marketing are on the sixth floor, shelves 6A57-6B007, call numbers HA-HJ; details:
Subject
Shelf
Call Number
Statistics - general works
6A057-63
HA1 - HA39
Statistics - statistical data
6A064-71
HA154 - HA4737
Economic theory. Demography
6A072-103

HB1 - HB846.8

HB848 - HB3697

Business cycles, economic fluctuations
6A104
HB3711 - HB3840
Economic history and conditions
6A105-108
HC1 - HC92
Management, industrial management
6A135-167
HD28 - HD70
Economic development, development economics, economic growth. Land use
6A168-172

HD72 - HD88

HD101 - HD1395.5

Agricultural economics
6A173
HD1401 - HD2210.2
Industry. Labor. Work, working class

HD2321 - HD4730.9

HD4801 - HD8943

Special industries and trades
6A185-208
HD9000 - HD9999
Commerce
6A241-247
HF1 - HF1186
International economic relations. Tariffs, free trade, protectionism
6A248-254

HF1351 - 1647

HF1701 - HF2701

Trade by region or country
6A251-254
HF2999 - HF4055
Business
6A255-276
HF4999.2 - HF6182
Finance - general. Money
6A277-280

HG1 - HG190

HG201 - HG1496

Banking
6A281
HG1501 - HG3550
Credit, debt, loans
6A282
HG3691 - HG3769
Foreign exchange, international finance
6A283-284
HG3810 - HG4000
Financial management, business finance, corporation finance
6B001
HG4001 - HG4285
Investment, capital formation, speculation
6B002-4
HG4501 - HG6051
Insurance
6B005
HG8011 - HG9999
Public finance
6B006-7
HJ1 - HJ9940
Reference resources
Dictionary online
Statistics
Key institutions
Your contact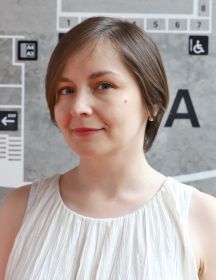 Subjects
Economics and Management
See also
Previous author: A. Kučerová, P. Procházková