Bibliometric Services
Bibliometrics can assist you in evaluating published research results, assessing the impact of basic and applied research, or in making decisions about funding (scientometrics).
What we offer
Consultations
Learn to effectively search citation databases.
Quickly find your publications and h-index variants.
Manage your published output with author identifiers (ORCID, ResearcherID, Scopus Author ID).
Evaluate journal impact factor or other citation metrics.
The service is free.
Publication Overview with Citation Counts
We can prepare a customized citation report for you based on information you provide to us such as an author's name or particular research field. For these reports, we primarily use citation databases and resources such as Scopus, Web of Science, Journal Citation Reports, Google Scholar.
How to order our services
Arrange a consultation in person, by phone (+420 232 002 535) or email
Your contact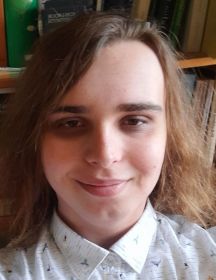 Subjects
Bibliometrics and Scientometrics, Programming Languages
See also
Original Author: Jakub Szarzec