Biomedical Engineering
Biomedical Engineering is a complex field utilizing methods from biology, biochemistry and physics, including specific technical equipment. Because of continuous innovation in this area, we try to select the most recent and valid publications for you, including print and electronic books and journals as well as the newest experimental methods and devices.
Recommended databases
Recommended eBooks
Print books
Recommended books
Other library books
Library books about medical imaging devices
Institutions
Points of interest
BIOCEV – Biotechnology and Biomedicine Center of the Academy of Sciences
and Charles University in Vestec.
Bureš lectures – Series of publicly accessible colloquia given by world-renowned scientific personalities are organised by the Institute of Physiology CAS.
CEITEC – Central European Institution. Multidisciplinary scientific research center focused on science and advanced materials and technologies. Don't miss out on their interesting events.
Gate2Biotech – Czech biotechnologies.
Semantic Scholar - "Smart" search engine that uses AI methods to rank the search results of scholarly articles in computer science and biomedicine by their actual importance. It also identifies connections between them.
Your contact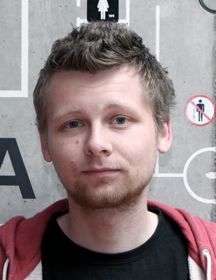 Subjects
Biomedical Engineering, High School Support, Medicine, Online courses, eLearning, Social Science
See also
Original author: Pavla Francová