Physics
The library's physics collection dates back to the late ninteenth century but expands in the early twentieth century. We now actively collect materials in all areas of physics, with a large number of print and online books and journals supplemented by other online resources.
Recommended eBooks
CRC Handbook of Chemistry and Physics - online version in the library only, except for members of the ChemTK community, who have remote access when authenticated to the ChemTK network.
Print Books
Books about physics are on the fifth floor, shelves 5B 034-5C 039, call (location) numbers QC1-999.
| Subject | Shelf | Call Number |
| --- | --- | --- |
| Physics - general | 5B034-094 | QC1-75 |
| Measurement, weights and measures | 5B095-097 | QC81-114 |
| Descriptive and experimental mechanics | 5B098-104 | QC120-168.86 |
| Solid state physics, composition of matter | 5B105-132 | QC170-197 |
| Sound, light, heat | 5B133 | QC220-220.5 |
| Acoustics, sound | 5B134-139 | QC221-246 |
| Heat, thermal | 5B140-149 | QC251-338.5 |
| Optics | 5B150-164 | QC350-467 |
| Radiation, radiation physics | 5B165 | QC474-496.9 |
| Electricity and magnetism | 5B166-181 | QC501-766 |
| Nuclear physics, atomic energy, radioactivity | 5C001-31 | QC770-798 |
| Geophysics, space physics | 5C032-35 | QC801-809 |
| The magnetic field of the earth, geomagnetism | 5C036 | QC811-849 |
| Meteorology, climatology | 5C037-39 | QC851-999 |
Recommended Books
Historical Books
Search items in our rare books collection published before 1920
Read reviews of selected historical titles (in Czech).
Electronic Journals
Print Journals
Recent issues of print journals in physics are located in the Periodicals Reading Room on the third floor, mostly on shelves 3D054-059.
Reference resources
ALDEBARAN - Czech electronic textbooks in astrophysics and plasma physics with plenty of animations and illustrations.
CERN Document Server - Document and multimedia archives from the European Organization for Nuclear Research (CERN) containing more than 1,030,000 bibliographic records and full-text documents in physics.
inSPIRE High-Energy Literature Database
SCOAP3 repository (Sponsoring Consortium for Open Access Publishing in Particle Physics) - Contains freely accessible articles about nuclear and particle physics. More information.
Superconductivity Papers Database - Database of articles on superconductivity. Provided by the National Institute of Advanced Industrial Science and Technology (AIST) and the International Superconductivity Technology Center Foundation (ISTEC) in Japan.
Other Electronic Resources.
Web pages
Featured: Physics@MIT OpenCourseware: Syllabi and multimedia course materials for undergraduates.
conVERTER - Unit conversions, physical tables, biographies of physicists and information about the Nobel Prize. More than seven hundred units divided into topics according to variables.
PhysNet - International resource with a list of sites and documents sorted by country of origin; online journals; conferences; job offers; and learning resources.
Surface Evolver -A free interactive program for the modeling liquid surfaces shaped by various forces and constraints.
Your contact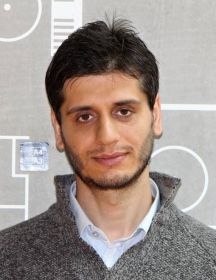 Ibrahim Abou Khashabh
Nothing is impossible under the sun
Subjects
Computer Science, Computer Security and Cryptology, Mathematics, Physics, LaTeX
See also
Previous authors: Anna Keclíková, Stephanie Krueger.