Nanotechnology
Developments under the umbrella term nanotechnology are rapid, but the library is keeping pace, offering both print and electronic materials spanning subspeciality areas. If you feel something is missing from our collection and have a suggestion for new books or other materials in this ever-evolving area, please let us know.
News
New books in Nanotechnology
New books are located on the 4th floor (Information Desk) and you can check them out using the SelfCheck machines located on the ground, second, and third floors of the library.
Open Access eBooks can be found at
DOAB
.
Recommended eBooks
In 2018, the National Library of Technology purchased the collection of four major publishers: Springer, Taylor&Francis, Elsevier a Wiley.
Print books
Recommended books
Reference resources
Encyclopedias and Handbooks
Selected organizations
Other webpages
NanoHUB - Free simulation tool of nanotechnology, presentations, courses and other educational materials.
Nano.gov - News and more on all things nano.
TED Talks - Nanotechnology lectures.
Your contact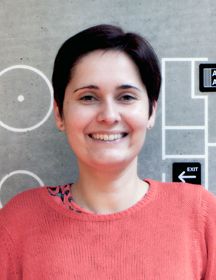 Subjects
Law, Nanotechnology
See also