Communicating Research in English
Communicating Research in English
NTK is pleased to provide comprehensive support for effectively communicating the results of your research in English including:
Demystification of (and strategies for) academic reputation optimization online
Learning how to deliver oral presentations in various settings and for different kinds of audiences
Navigating the process of working with editorial teams, including communications with native and non-native English reviewers
Editorial feedback on language in articles, conference papers, and other outputs written in English
Thinking critically about bibliometrics, scholarly publishing mechanisms, and offers—including those by so-called "predators" and aggressive commercial entities
Our services are intended to supplement your collaborations with university mentors and colleagues in a manner tailored to your individual needs.
We provide regularly-scheduled and customized instruction on all of the topics listed on the Home tab, and are always eager to incorporate new ideas and trends.
Winter Semester 2020/21 Courses
Webinars:
Upon selection only; contact: Alena Chodounská
Archived Course Material
Advisory Services
For PhD students and scholars, I am happy to review materials for submission or re-submission (but not translation). There is no fee for this service, which is quite personal (as opposed to online, fee-based services) and includes in-person consultation about suggestions and concepts.
The library provides for your use a variety of (highly underutilized) resources regarding effective communication of research. These include dictionaries and encyclopedias regarding specific disciplinary areas, print and eBooks, and—last but not least—eResources the library provides, the majority of which contain English language content.
Knowledge Navigation Corner
To making finding print resources easier for you, we have placed key materials in one location, on the reference shelf in the Main Service Hall (the "Knowledge Nativation Corner"). Many of these books were selected in collaboration with the CTU Scientific Writing and Publication Course instructors.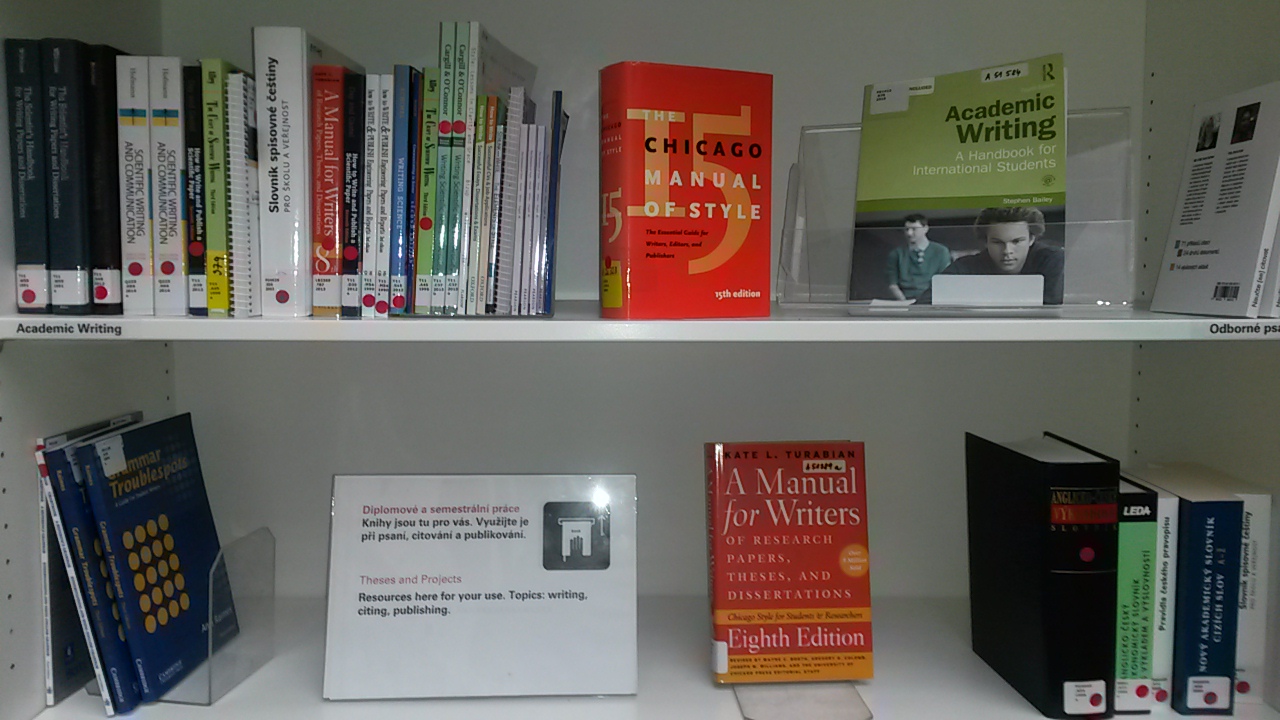 Additional Books and eBooks
eResources
Please contact me for information regarding editorial guidelines for a particular publication or professional society. Here are several useful resources of general interest.
The Texas A&M Writing Center provides a publisher-neutral/comprehensive set of writing and speaking guides on topics ranging from writing abstracts to preparing for a doctoral defense to the revision and editing process.
The European Commission's official English Style Guide (used by EC authors and translators) is helpful for writing within the context of EC activities.
Your contact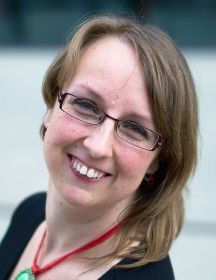 Subjects
Civil Engineering, Communicating Research in English, COVID-19: Scientific Resources,
See also
Original Author: Stephanie Krueger