Vadose Zone Hydrology
Here, you can learn more about our print and electronic collection focused on and "around" the field. We encourage you to explore our books and journals, complemented by other potentially useful reference resources and web pages. This subject guide was created in cooperation with Department of Hydraulics and Hydrology under CTU Faculty of Civil Engineering.
ProQuest Ebook Central - ProQuest Ebook Central is an online library of eBooks for browsing and borrowing (i.e., downloading into a personal reader). The "Science & Technology" Collection covers nearly 30,000 books in science and technology as well as other eBooks the library selects. For downloadign eBooks to your computer or mobile device it is necessary to have instaled needed software.
SpringerLink - SpringerLink is an extensive online database of full-text scientific journals, books, and reference works in science, technology, and medicine. The library's subscription provides access to articles from more than 1,700 journals and nearly 3,000 eBooks from Springer.
Recommended e-books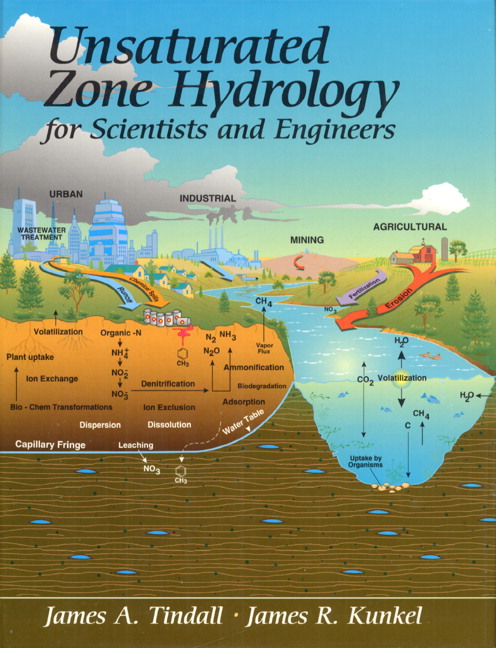 Printed books
Subject
Shelf
Signature
Periodicals
6A/041
GB651
Dictionaries. encyclopedias
6A/042
GB655
General works
6A/042-6A/043
GB659.9-GB661.2
Forest hydrology
6A/043
GB842
Karst hydrology
6A/043
GB843
Mountain hydrology
6A/043
GB843.5
Hydrological forecasting
6A/043
GB845
Hydrological cycle
6A/043
GB848
Natural water chemistry
6A/043-6A/044
GB855-GB857.3

Ground and surface waters

- Watersheds, Runoff. Drainage

- Groundwater. Hydrogeology

- Rivers. Stream measurements

- Lakes. Limnology

- Ponds

- Lagoons

- Ice. Glaciers. Ice sheets. Sea ice

- Snow

- Hydrometeorology

6A/044-6A/045

GB980-GB2998

GB980-GB992

GB1001-GB1199.8

GB1201-GB1598

GB1601-GB1798.9

GB1801-GB1998

GB2201-GB2398

GB2401-GB2598

GB2601-GB2798

GB2801-GB2998
Recommended books
Benchmark articles
Darcy, H., Les Fontaines Publiques de la Ville de Dijon – Appendix D, Dalmont, Paris, 1856. V originále: http://gallica.bnf.fr/ark:/12148/bpt6k624312.image.f2; anglicky v knize: P. Bobeck – The public fountains of the city of Dijon. 584 pages. Publisher: Kendall Hunt Publishing; ISBN-10: 0757505406; anglický komentář v článku: G. O. Brown (2002), Henry Darcy and the making of a law, Water Resour. Res. 38, No. 7, 1106, 10.1029/2001WR000727. http://www.gidropraktikum.narod.ru/Darcy-and-the-making-of-a-law.pdf
Richards, L.A., Capillary conduction of liquids through porous mediums, Physics 1, 318-333, 1931. doi: http://dx.doi.org/10.1063/1.1745010
Childs, E.C., N. Collis-George, The permeability of porous materials, Proc. R. Soc. London Ser. A. 201, 392-405, 1950. DOI: 10.1098/rspa.1950.0068
Green, W.H., G. Ampt, Studies of soil physics, part I – the flow of air and water through soils. J. Ag. Sci. 4:1-24, 1911. https://doi.org/10.1017/S0021859600001441
Philip, J.R., The theory of infiltration: 4. Sorptivity and algebraic infiltration equations, Soil Sci. 84, 257-261, 1957. http://journals.lww.com/soilsci/Citation/1957/09000/the_Theory_of_Infiltration__4__Sorptivity_and.10.aspx
M.Th. van Genuchten, A closed Form Equation for Predicting the Hydraulic Conductivity of Unsaturated Soils, Soil Sci. Soc. Am. J. 44, 892-898, 1980. https://www.researchgate.net/publication/250125437_A_Closed-form_Equation_for_Predicting_the_Hydraulic_Conductivity_of_Unsaturated_Soils1
Mualem, Y., A new model for predicting the hydraulic conductivity of unsaturated porous media, Water Resources Research, Vol. 12, p.513-522, 1976. DOI: 10.1029/WR012i003p00513
Beven, K.J., P. Germann, Macropores and water flow in soils, Water Resources Research, 18, 1311–1325, 1982. DOI: 10.1029/WR018i005p01311
Note: You can order unavailable articles using interlibrary loan services (ILL).
E-journals
Printed journals
Your contact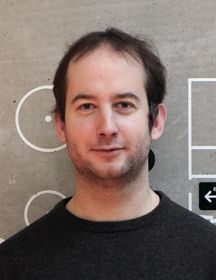 Subjects
Geodesy and Cartography, Hydraulics, Hydrogeology, Hydrology, Vadose Zone Hydrology, Patents, Technical Standards
See also