Law
The library's collection contains a wide though not exhaustive range of materials.
Electronic Journals
Print Journals
Current Issues are in the Periodicals Reading Room on the third floor.
Reference resources
ASPI - Only for registered patrons, in the library only. ASPI specializes in providing legal information (online legislation, rules, case law, and commentaries from the Czech Republic as well as from other European judiciary bodies). "Legal Regulations" contains information about all regulations published in the Law Codes (Sbírka zákonů and Zbierka zákonov) since 1945 and it also includes older, outdated regulations dating back to 1811 which are still significant including nationalization, restitution, probation, and others. ASPI also contains indexed legal and economic magazines and other selected legal literature.
Other recommended databases

EUR-LEX -EU law and other public EU documents plus the electronic Official Journal of the EU in 24 languages.
eJustice - The European eJustice Portal is conceived as a future electronic one-stop-shop in the area of justice. As a first step, it strives to make life in the EU easier by providing information on justice systems and improving access to justice throughout the EU, in 23 languages.
Terminology
The Capitol.Net - Glossary of Congressional and Legislative Terms.
IATE - "Inter - Active Terminology for Europe"
Key institutions
Other institution
Spravuje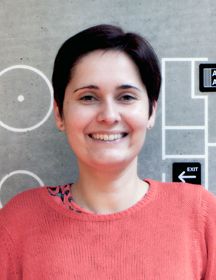 Obory
Nanotechnologie, Právo
See also
Previous authors: Andrea Kučerová, Jana Orlová